The Native Californian Test
Their result for The Native Californian Test ...
Whitetrash
You scored 27 % Californianess!
Californians think of you as as the proles that you are. You obviously have access to basic cable and should spend more money on stuff. You are my second favorite group of people.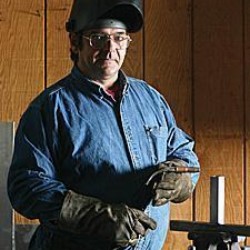 Their Analysis
(Vertical line = Average)
They scored 27% on Californianess, higher than 20% of your peers.
All possible test results
Californians despise you, You are either too religious or too have too high of moral standards. You would be my best friend. Read more
Californians think of you as as the proles that you are. You obviously have access to basic cable and should spend more money on stuff. You are my second favorite group of people. Read more
Californians look at you and laugh. You are almost just like them but because you possess a conscience you will never truely be as evil. Read more
You are vain, self-centered, drug addicted and you have no clue as to how big of a loser you are. You believe the world revolves around you and California. One day you will die in a puddle of your own... Read more
Take this test »