The Music Snobbery Test
Their result for The Music Snobbery Test ...
The Teenage Mix-Tape
Your snobbery rating (from -39 to 36) is: ###
Not bad. Worth listening to in places. The potential is there. Those at the upper end of this scale are like those tapes which include the occasional Third Eye Foundation or Feelies track in amongst the Coldplay and Travis.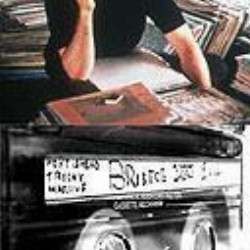 Their Analysis
(Vertical line = Average)
They scored 8% on snob-ness, higher than 32% of your peers.
All possible test results
You're pretentious. Wipe that smirk off your face. Music isn't about posing or making you look better. On the up side, I'm sure Pitchfork will take be happy to employ you. And, yeah. The picture'... Read more
Inoffensive. Loved by pre-pubescent girls. Your music taste may be shit, but at least you're genuine. Read more
Not bad. Worth listening to in places. The potential is there. Those at the upper end of this scale are like those tapes which include the occasional Third Eye Foundation or Feelies track in amongst t... Read more
You're as cool as my 1977 original translucent green pressing of Television's Prove It b/w Venus 12". Hey, I had an ebay obsession when I was 15. Forgive me. And then message me. I probably have s... Read more
Take this test »