The Commitment Test
Their result for The Commitment Test ...
The Honestly Committed
8 Honesty, 10 Loyalty, 11 Dedication and 10 Devotion!
You are The Honestly Committed!
You have proven that you are devoted, loyal, and dedicated to your partner. You work hard to maintain your relationships and you typically care a great deal for the one whom you are with. It is important for you to uphold your commitments. Working through issues and obstacles that threaten your relationships is one of your priorities.
Fortunately, you have proven to be an honest person. You are up front and genuine with your partner. This is a great quality to have.
You are most similar to the Black Vulture. These large birds are monogamous, and if they are caught mating with another partner they are typically harassed by both their original mate and the rest of their vulture community.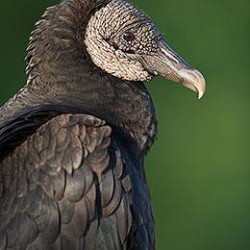 Their Analysis
(Vertical line = Average)
They scored 8% on Honesty, higher than 55% of your peers.

They scored 10% on Loyalty, higher than 37% of your peers.

They scored 11% on Dedication, higher than 25% of your peers.

They scored 10% on Devotion, higher than 77% of your peers.
All possible test results
You are The Honest Fanatical!   You have proven that you are insanely devoted, loyal, and dedicated to your partner. You are the type of person who would give up everything and anyth... Read more
You are The Dishonest Fanatical!   You have proven that you are insanely devoted, loyal, and dedicated to your partner. You are the type of person who would give up everything and ... Read more
You are The Honestly Consecrated!   You have proven that you are extremely devoted, loyal, and dedicated to your partner. You are the type of person who would give up almost anything... Read more
You are The Dishonestly Consecrated!   You have proven that you are extremely devoted, loyal, and dedicated to your partner. You are the type of person who would give up almost any... Read more
You are The Honest Devotee!   You have proven that you are very devoted, loyal, and dedicated to your partner. You are the type of person who sacrifices a lot of yourself for your ... Read more
You are The Dishonest Devotee!   You have proven that you are very devoted, loyal, and dedicated to your partner. You are the type of person who sacrifices a lot of yourself for ... Read more
You are The Honestly Committed!   You have proven that you are devoted, loyal, and dedicated to your partner. You work hard to maintain your relationships and you typically care ... Read more
You are The Dishonestly Committed!   You have proven that you are devoted, loyal, and dedicated to your partner. You work hard to maintain your relationships and you typically ... Read more
You are The Honestly Attached!   You have proven that you are fairly devoted, loyal, and dedicated to your partner. You work diligently at maintaining the relationships that yo... Read more
You are The Dishonestly Attached!   You have proven that you are fairly devoted, loyal, and dedicated to your partner. You work diligently at maintaining the relationships tha... Read more
You are The Honest Prospector!   You have proven that you can sometimes be devoted, loyal, and dedicated to your partner. Depending on the circumstances, some relationships to... Read more
You are The Dishonest Prospector!   You have proven that you can sometimes be devoted, loyal, and dedicated to your partner. Depending on the circumstances, some relationshi... Read more
You are The Honestly Involved!   You have proven that you aren't always devoted, loyal, and dedicated to your partner. At times, you can be immature and immoral in your relat... Read more
You are The Honestly Involved!   You have proven that you aren't always devoted, loyal, and dedicated to your partner. At times, you can be immature and immoral in your rel... Read more
You are The Honest Hobbiest!   You have proven that you usually are not devoted, loyal, and dedicated to your partner. At times, you can be very immature and   very immora... Read more
You are The Dishonest Hobbiest!   You have proven that you usually are not devoted, loyal, and dedicated to your partner. At times, you can be very immature and   very i... Read more
You are The Honest Trifler!   You have proven that you usually are very undevoted, disloyal, and undedicated to your partner (if you even have one for more than a month at a time). Y... Read more
You are The Dishonest Trifler!   You have proven that you usually are very undevoted, disloyal, and undedicated to your partner (if you even have one for more than a month at a tim... Read more
You are The Honest Lark!   You have proven that you usually are anything BUT dedicated, loyal, and devoted. You typically can never be found in serious relationships. You are very ch... Read more
You are The Dishonest Lark!   You have proven that you usually are anything BUT dedicated, loyal, and devoted. You typically can never be found in serious relationships. You are ve... Read more
You are The Enigma! Unfortunately, you are completely unreadable. Either you weren't very serious about taking this test, or there was some unforeseen error. Please attempt to retake ... Read more
Take this test »
Recent Results
Tests others are taking