The Dove or Hawk Test
Their result for The Dove or Hawk Test ...
Peacenik Hippy
Your warmongering score was ###!
Peace, Man. With flowers in your hair and the sweet smell of drugs all around, you feel that you can imagine there's no heaven, its easy if you try, all the people living for today. Or just wake up and smell the napalm!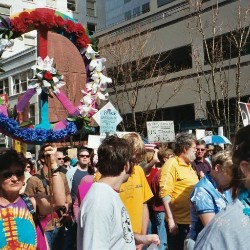 Their Analysis
(Vertical line = Average)
They scored 38% on warmonger, higher than 29% of your peers.
All possible test results
You have great love for your fellow human being, animals, plants, even rocks! Your empathy is a wonderful grace and you cannot bear to see pain in others. Or are you just French? Read more
Peace, Man. With flowers in your hair and the sweet smell of drugs all around, you feel that you can imagine there's no heaven, its easy if you try, all the people living for today. Or just wake up an... Read more
With a healthy distaste for peacenik commies but not quite ready to nuke your neighbour (unless they REALLY piss you off) you have managed to tread the middle path between love and hate, war and peace... Read more
You love the smell of napalm in the morning, it smells of victory! With a willingness to shoot first and not bother to ask questions later, you take the direct approach to solving problems - peace thr... Read more
With a world domination mania gone far beyond insane, you either already run the free world or have serious plans to do so! Just calm down a bit, but when you do take over the world please be nice to ... Read more
Take this test »