The Early Nineties Rock Test
Their result for The Early Nineties Rock Test ...
Best Of Collection
You scored 50% Rock Knowledge!
Woo! 90's rock! Wait, who preforms that song? Damn it, I can't remember! Oh well. You don't know a whole lot of the details, but you still know enough to know what 90's rock is. You're more likely to have a best of album from that era than to have all of the CDs from the various artists.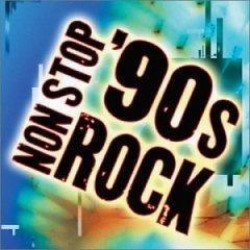 Their Analysis
(Vertical line = Average)
They scored 50% on Rock Knowledge, higher than 9% of your peers.
All possible test results
Wait, who are these bands? Nirvana? Gun 'n Roses? The Red Hot Chili Peppers? What the hell man! Don't feel too bad, there's no special prize here for knowing useless trivia (or is there?). It's the m... Read more
Woo! 90's rock! Wait, who preforms that song? Damn it, I can't remember! Oh well. You don't know a whole lot of the details, but you still know enough to know what 90's rock is. You're more likely to ... Read more
Nice job, you know the basic stuff - or at least the stuff that's worth knowing. There's no point in knowing every little detail unless you're obsessed or something (like me). Read more
Awesome job! You know your early 90's rock! Read more
Take this test »
Recent Results
Tests others are taking