The kink factor Test
Their result for The kink factor Test ...
Maybe Tonight?
You scored 32 stubborn and 68 experimental!
Though you mostly enjoy the sex of the soft veriety, you also may enjoy a bit of roleplay and you're not too terribly shy of maybe trying those hand cuffs out. You have the ability to bring some grade of satisfaction to your partner.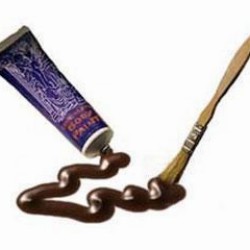 Their Analysis
(Vertical line = Average)
They scored 32% on stubborn, higher than 39% of your peers.

They scored 68% on experimental, higher than 62% of your peers.
All possible test results
You seem to be on the low end of things. This is probably due to the fact that you lack experiance. Maybe a virgin, maybe new to the game, or maybe you're stuck with a looser. In any case you do show ... Read more
Though you mostly enjoy the sex of the soft veriety, you also may enjoy a bit of roleplay and you're not too terribly shy of maybe trying those hand cuffs out. You have the ability to bring some grade... Read more
CONGRATS!!!! You have a very lucky lover on your hands. You are willing to bring much joy into your lives. You'll try anything. . . over and over and over again. It's about fun and excitement. Whips, ... Read more
You enjoy the sex of the soft veriety. Your partner and you might even have the guts to turn the lights on. You have the ability to satisfy yourself and maybe bring some measure of satisfaction to you... Read more
Lucky lucky lover. Few suggestions scare you and your willingness to ask your partner their input. Dressing up and acting out that fantasy or naughty nurse routine is always a good choice. Oral might ... Read more
Though you mostly enjoy the sex of the soft veriety, you also may enjoy a bit of roleplay and you're not too terribly shy of maybe trying those hand cuffs out. The idea of trying things out, at least ... Read more
Your probably more comfortable playing with yourself. Even then you get the willies that you will be struck down or go to hell. If it isn't in the good book you stay far away from it. Poor girl/boy fr... Read more
Your probably more comfortable playing with yourself. There is only one kind of sex and it's between a man and woman after marriage. If it isn't in the good book you stay far away from it. Poor girl/b... Read more
Lucky lucky lover. Few suggestions scare you and your willingness to ask your partner their input. Dressing up and acting out that fantasy or naughty nurse routine is always a good choice. Oral might ... Read more
Take this test »
Recent Results
Tests others are taking