The Christian Test
Their result for The Christian Test ...
JESUS FREAK
Hey! You Got ###%!
I can say that you must be a Jesus Freak... at least that is what the percentage says! w00t!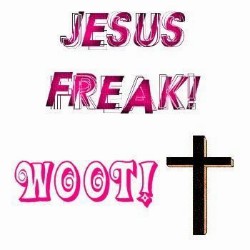 Their Analysis
(Vertical line = Average)
They scored 88% on christpoints, higher than 75% of your peers.
All possible test results
From these results, it doesn't look like you 1. Believe the Word and/or live the lifestyle. Read more
So, maybe you know some history of the Bible or maybe you do believe in some of the basics, but there are still some things you have to work on if you want to be more mature Christian :) Read more
Hey, it sounds like you are a growing Christian! There are still things that you have to figure out but yay! God is on your side :) Read more
I can say that you must be a Jesus Freak... at least that is what the percentage says! w00t! Read more
Take this test »
Recent Results
Tests others are taking