The Quantum Mechanics Test
Their result for The Quantum Mechanics Test ...
Pretty sweet.
Your score is 339 on an incredibly wide scale.
I think this is pretty high. Some questions are pretty skewed, and I never really looked back over them. I think we could definitely get along, though.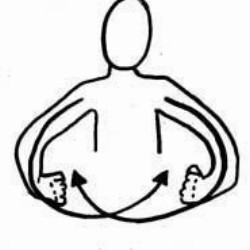 Their Analysis
(Vertical line = Average)
They scored 339% on compatibility, higher than 65% of your peers.
All possible test results
I doubt you'll like me, and I really doubt I'll like you. Read more
Let's face it, I'm a bit strange. This is kind of low, but we might still be friends. Read more
I think this is pretty high. Some questions are pretty skewed, and I never really looked back over them. I think we could definitely get along, though. Read more
Let's be friends. Read more
Take this test »