The Zombie Preparedness Test
Their result for The Zombie Preparedness Test ...
Over-zealous.
You scored 155 Preparedness!
You know your fair share, but you may have seen The Evil Dead one too many times.
(I can't blame you.)
You might still live, but not without watching a whole lot of your friends die.

Leave the chainsaw and shotgun at home, and grab yourself a crowbar or a machete.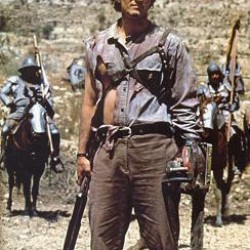 Their Analysis
(Vertical line = Average)
They scored 155% on Preparedness, higher than 90% of your peers.
All possible test results
You're dead. No doubt about it. You couldn't tell Night of the Living Dead from Night of the Living Dummy. Read more
You may think you know what you're doing, and some others might too. But in the end, you'll end up bitten and rotting, just like the rest of them. Read more
You know your fair share, but you may have seen The Evil Dead one too many times.(I can't blame you.)You might still live, but not without watching a whole lot of your friends die. Le... Read more
You're completely ready. You sleep with a copy of the Survival Guide under your pillow. You've already planned out your fortifications. Your local hardware store is out of crowbars.br... Read more
Take this test »
Recent Results
Tests others are taking