The Bored At Work Test
Their result for The Bored At Work Test ...
Now you're gettin it
Wowzers! You scored ###%!
We'd probably get along well. Well done! You'd think something along the lines of, "Sure, he spouts nonsense every once in a while and occasionally resembles a sailor with turretts, but he's not a bad guy."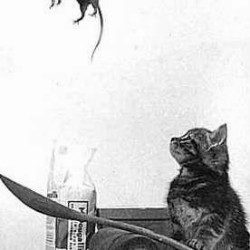 Their Analysis
(Vertical line = Average)
They scored 76% on bored points, higher than 87% of your peers.
All possible test results
We'll have to just agree to disagree. You don't get my humor, you don't agree with my tastes, so you know what that means. You're wrong. Kidding! It was a joke, don't get all offended! Sheesh, s... Read more
You can probably tolerate my company for at least ten minutes. You might think I'm a loser, but not a hopeless one. Heck, you might even laugh at a joke or two I tell. Read more
We'd probably get along well. Well done! You'd think something along the lines of, "Sure, he spouts nonsense every once in a while and occasionally resembles a sailor with turretts, but he's not a b... Read more
Wow. It's almost like we share a brain. Which would explain why I'm such a half-wit. Great work keeping up with me, dodging the potholes of inconsistancy and following some distended logic on my pa... Read more
I'm willing to admit I'm more than a little frightened that you managed to score that. See, in order for you to be so in-tune, you either have to be: A) spying on my brain with some wierd mental prob... Read more
Take this test »