The Basic History Test
Their result for The Basic History Test ...
The History Jock
Congratulations! You scored ###!
If you scored this high, you most likely cheated. In fact, I can pretty much guarantee you did. If you really didn't, then my hats off. You know your stuff! You must have taken an AP on this, or maybe just had some really great teachers, or maybe you're just a fucking genius. Either way, Congratulations! ...cheater.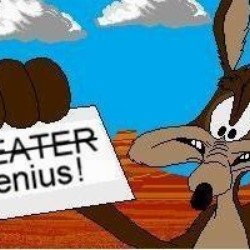 Their Analysis
(Vertical line = Average)
They scored 100% on H-points, higher than 100% of your peers.
All possible test results
Ouch. Do you hear that? That's Goerge Washington rolling over in his grave. I'm not sure what you were doing in your History classes, but it certainly wasn't paying attention -- maybe you were innov... Read more
Admit it. You most likely coasted your history classes. There's nothing wrong with that -- maybe you aren't into history, or maybe you just suck at googling for answers. Either way, not bad, not grea... Read more
If you scored this high, you most likely cheated. In fact, I can pretty much guarantee you did. If you really didn't, then my hats off. You know your stuff! You must have taken an AP on this, or ma... Read more
Take this test »
Recent Results
ZAP1724 / m / Straight

zealousdefender52 / m / Gay
ohnyman57 / m / Straight
Tests others are taking