The Rolling My Eyes Test
Their result for The Rolling My Eyes Test ...
Get outta my head
WoW You got 100% Im Proud!!!!!!
So you got the highest scoring category and suprisingly this isn't the best score to get in this test by my standards. You would be too much like me and as much as I love myself I could never get close to some one that was as like me as you...to creepy. Are you my twin? Well who knows, random chance right?? Fun could always ensue. Write me and let me know if you have any ideas to make this test better, or for any other reason if you want.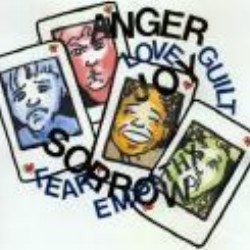 Their Analysis
(Vertical line = Average)
They scored 100% on swirly balls, higher than 100% of your peers.
All possible test results
Well you didn't get such a great score but that just means that you don't think the same way as me. Maybe a good thing but for this test it isn't. All the same let me hear from you, friends come in al... Read more
Well you aren't the lowest category but this aint much better. Maybe you are a genius and that is why you don't think like me, or maybe you are just not too quick. Unfortunately for this test thinkin ... Read more
Really I think that this is the best category to fall into. You think enough like me that we could get along really well without killing each other. write me and let me know if you have any ideas to m... Read more
So you got the highest scoring category and suprisingly this isn't the best score to get in this test by my standards. You would be too much like me and as much as I love myself I could never get clos... Read more
Take this test »