The Which Operating System Am I Test
Their result for The Which Operating System Am I Test ...
Linux
Congratulations! You scored ###, %!
You're cool and you know it. You've never felt you really fit in with society, and that's A-OK with you. You've downloaded the latest patch to allow you to use iTunes on your Linux machine, and while you love Mac's you hold the secret of knowing that one day Linux will rule the world...and you will be GOD...ahh...err...You also like colorful things and used to be a Windows user, but you've seen the light. You're intelligent, a trend-setter, and oh-so-groovy.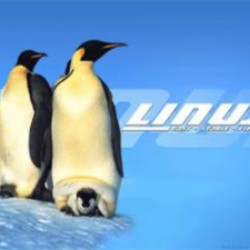 Their Analysis
(Vertical line = Average)
They scored 62% on geekpoints, higher than 91% of your peers.
All possible test results
You're a purist who hasn't changed their ways since 1975. You don't go in for the whole mac vs. windows debate because you scoff at a graphical interface. You feel special for being able to type fas... Read more
Congratulations, you've learned how to blend in with society better than a cow on Bovine Growth Hormones. You make fun of Mac users but don't really know why. You've gotten used to computer viruses ... Read more
You're cool and you know it. You've never felt you really fit in with society, and that's A-OK with you. You've downloaded the latest patch to allow you to use iTunes on your Linux machine, and whil... Read more
Apple's are more than just shiny fruits. You're creative, innovative, and you actually like the word "intuitive". You love Mac's because they're easy to use and have great results. You think you're... Read more
Take this test »
Recent Results
Tests others are taking