The Which Operating System Am I Test
Their result for The Which Operating System Am I Test ...
Windows
Congratulations! You scored ###, %!
Congratulations, you've learned how to blend in with society better than a cow on Bovine Growth Hormones. You make fun of Mac users but don't really know why. You've gotten used to computer viruses and frequent crashing, but it's a good price to pay for being able to use all the hottest games and to keep your status as the majority. You rarely think outside of the box, and you like it that way. You feel accomplished when you finally figured out how to go wireless with your laptop, but you're confused by your neighbors who keep thanking you for buying a linxus router. You're thinking about getting an iPod, but Mac people scare you, and they're stores are so shiny...so you're leaning towards a Sony Walkman instead.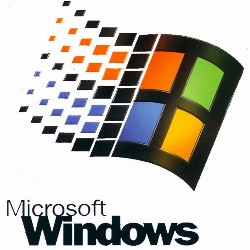 Their Analysis
(Vertical line = Average)
They scored 44% on geekpoints, higher than 36% of your peers.
All possible test results
You're a purist who hasn't changed their ways since 1975. You don't go in for the whole mac vs. windows debate because you scoff at a graphical interface. You feel special for being able to type fas... Read more
Congratulations, you've learned how to blend in with society better than a cow on Bovine Growth Hormones. You make fun of Mac users but don't really know why. You've gotten used to computer viruses ... Read more
You're cool and you know it. You've never felt you really fit in with society, and that's A-OK with you. You've downloaded the latest patch to allow you to use iTunes on your Linux machine, and whil... Read more
Apple's are more than just shiny fruits. You're creative, innovative, and you actually like the word "intuitive". You love Mac's because they're easy to use and have great results. You think you're... Read more
Take this test »
Recent Results
Tests others are taking