The Are you Polyamorous Test
On the Fence here...
This is rather fuzzy. You could be a closeted polyamorist who is spending most of your life monogamous, and might like to try multiple partner relationships but aren't sure how, OR you're a polyamorous person who might not be as happy in poly relationships as you've led yourself to believe. If you really want to be monogamous, do that! Noone will judge you otherwise. If you're trying to be poly for someone else, and are unhappy about it---maybe it's time to sit down and have a chat. If you're really curious about polyamory and think it might be the thing for you to look into, then search on the web for more reading material. Seek out stories of how other people have overcome difficulties and take them to heart. Either way you really need to be happy in the relationships that suit you the best!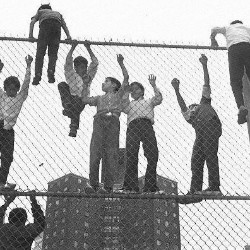 All possible test results
You are probably the happiest you could be as a monogamous person. You're seeking that one person that fits you like a glove and no-one else. You don't want your true love to be interested in anyone... Read more
You seem as if you might not be completely sure about the monogamous thing, but you haven't completely ruled out the fact that some people are not monogamous. You might be okay with a little d... Read more
This is rather fuzzy. You could be a closeted polyamorist who is spending most of your life monogamous, and might like to try multiple partner relationships but aren't sure how, OR you're a polyamoro... Read more
You might be poly curious, if there is such a thing. Bet you didn't think that could be the case! Either way, you might want to do a little more soul searching before jumping headlong into a serious... Read more
You are probably too poly for your own good! It sounds like you try to deal fairly and honestly in all your relationships and communication is a high priority with you! If you didn't cheat on this t... Read more
Take this test »
Recent Results
Tests others are taking