The Will Your Relationship Last Test
Looks Hopeful!
Well, if you haven't been with your SO for that long, you're off to a great start! I bet things feel pretty good right now. You don't have any real complaints, but you don't really feel any super tingly magic, either. But this is real life and not a fairy tale, so that's the best you can hope for, right? Not really... Work to improve your communication, compromise, and commitment as a couple, and you can avoid being a statistic and pull into a stronger category. You don't need that fairy tale feeling, but you do need a deep emotional bond you don't quite have yet. Staying together forever means dealing with the bad things successfully, which is why most of my questions focus on those areas. But I think you can do it - I am pulling for you!
Thanks for taking my test and if you like it, don't forget to rate it! If you are motivated to rate my test a 3 or lower PLEASE write me and tell me why... This is a new test and I need to work out the kinks. I can't do that without feedback!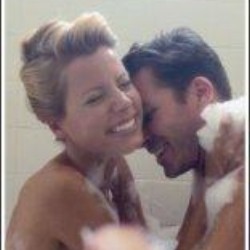 All possible test results
Ah, my dear, I regret to inform you that this relationship is NOT likely to last. You don't have any strong factor that could give you something to cling to long term. But then, maybe you want that.... Read more
Well, this relationship you told me about seems to be more about friendship than romantic feelings, and that's not all bad. You seem to truly give a damn about the other person's feelings, you just d... Read more
Well, your infatuation score is low, so you are realistic about your relationship at least. Your love score isn't high, but it isn't low either. I am guessing you are in the beginnings (or endings) ... Read more
So, you scored really high in the friend category, but your love score wasn't spectacular. I bet this relationship feels like a friends with benefits type arrangement more than anything else. You mo... Read more
Well, if you haven't been with your SO for that long, you're off to a great start! I bet things feel pretty good right now. You don't have any real complaints, but you don't really feel any super ti... Read more
Well, if you haven't been with your SO for that long, you're off to a great start! I bet things feel pretty good right now. You don't have any real complaints, but you don't really feel any super ti... Read more
You got a nearly perfect score in Love, which means that this relationship is built as solid as a rock. You have the core pilars to stand on - commitment, compromise, and communication - down pat. T... Read more
You got a nearly perfect score in Love, which means that this relationship is built as solid as a rock. You have the core pilars to stand on - commitment, compromise, and communication - down pat. T... Read more
The only score that is remotely high is your infatuation score, and even that isn't off the charts. This is likely a very new relationship where you are still enjoying being silly and you haven't got... Read more
This is an odd score, and not one I am even sure is possible given the way I score the test, but obviously if you are here, it is possible. You scored high as a friend, but your infatuation points ar... Read more
Your scores are roughly balanced, with a nice helping of infatuation and love. I am guessing you are still in the early stages of a relationship with promise. Be careful that you let the love parts ... Read more
Your scores are roughly balanced, with a nice helping of infatuation and love. I am guessing you are still in the early stages of a relationship with promise. Be careful that you let the love parts ... Read more
Your love score is pretty high, that is good. Your infatuation score is above average for such a high love score, too, so you probably still feel those lightning strikes when you're together, which c... Read more
Your love score is pretty high, that is good. Your infatuation score is above average for such a high love score, too, so you probably still feel those lightning strikes when you're together, which c... Read more
You got a nearly perfect score in Love, which means that this relationship is built as solid as a rock. You have the core pilars to stand on - commitment, compromise, and communication down pat. The... Read more
You got a nearly perfect score in Love, which means that this relationship is built as solid as a rock. You have the core pilars to stand on - commitment, compromise, and communication down pat. The... Read more
So, you scored high on the infatuation scale, and not so well in the other areas.... either you were trying to throw this test on purpose, or you are something of a co-dependent. If you threw the tes... Read more
So, you scored high on the infatuation scale, and not so well in the other areas.... either you were trying to throw this test on purpose, or you are something of a co-dependent. If you threw the tes... Read more
Your infatuation score is higher than your love score, so you are probably still in the early stages of your relationship, all starry eyed. You probably call each other pet names and otherwise make e... Read more
Your infatuation score is higher than your love score, so you are probably still in the early stages of your relationship, all starry eyed. You probably call each other pet names and otherwise make e... Read more
Your infatuation score is higher than your love score, so you are probably still in the early stages of your relationship, all starry eyed. You probably call each other pet names and otherwise make e... Read more
Your infatuation score is higher than your love score, so you are probably still in the early stages of your relationship, all starry eyed. You probably call each other pet names and otherwise make e... Read more
Wow... can I have your relationship, please? Not only do you have a mature, enduring love, built on communication, compromise, and commitment, you also scored high in the infatuation range, which me... Read more
Wow... can I have your relationship, please? Not only do you have a mature, enduring love, built on communication, compromise, and commitment, you also scored high in the infatuation range, which me... Read more
Take this test »
Recent Results
Tests others are taking