The Collector Syndrome Test
Their result for The Collector Syndrome Test ...
The Learned
You've scored 50% hoardability!
You know about the vinyl toy industry, and may even have a few toys yourself, but you keep your saliva glands in check. Your credit card company doesn't hate you, but they also don't do a happy dance when they review your statement. You are one of the smart ones.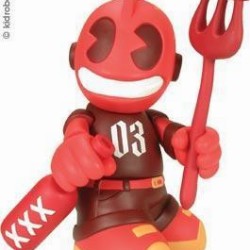 Their Analysis
(Vertical line = Average)
They scored 50% on hoardability, higher than 13% of your peers.
All possible test results
You have absolutely no interest in the vinyl toy industry, which makes me sad. There's a whole world out there of cool stuff you've never seen. Visit Kidrobot online sometime and see what the nerds ar... Read more
You know about the vinyl toy industry, and may even have a few toys yourself, but you keep your saliva glands in check. Your credit card company doesn't hate you, but they also don't do a happy dance ... Read more
Your walls are covered. Your floor is littered with boxes and styrofoam popcorn. Your credit card is oozing interest. Do yourself a favor: cut up your credit card, cancel your Internet account and fin... Read more
Take this test »