The OK!Stupid Test
Their result for The OK!Stupid Test ...
Not too shabby!
Celebration in order! You scored 100!
I might give you my "WTF?!" face every now and again, but on the whole we would get along and have a good time! Keep it up smarty pants and you too can be perspicacious like me!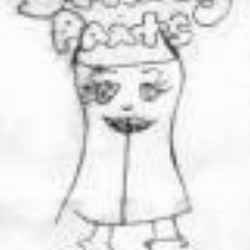 Their Analysis
(Vertical line = Average)
They scored 100% on intelligence, higher than 9% of your peers.
All possible test results
Why didn't your parents just drown you at birth like a runt puppy? The world might have been better off for it. Just do us all a favour and go get fixed please. Don't make us have to deal with your 't... Read more
I might give you my "WTF?!" face every now and again, but on the whole we would get along and have a good time! Keep it up smarty pants and you too can be perspicacious like me! Read more
You are astute and wouldn't give me a glazed over, blank stare if we talked and I used big words like 'copulate', 'masticate' or 'exclusive'. Since I wouldn't find you annoying and want to bitch slap ... Read more
Take this test »
Recent Results
Tests others are taking