The Existential Loneliness Test
Their result for The Existential Loneliness Test ...
Dispirited Loner
You scored 26 Socially Involved, 41 Alienated, 29 Contented and 1 Optimistic
Alienated, badly discontented, and mostly hopeless that things will improve. You're a lonely one. My advice is to take note of your alienation score; it's higher than it could be. Although in one sense alienation is a state in which your interests are not in harmony with others', alienation is also a psychological state in which you have trouble relating to and appreciating your world. Some aspects of your world are probably better not appreciated, while others maybe are. Nonetheless, working to transform the mind -- and/or meeting someone who understands you and shows you love -- can relieve you of a lot of alienation, thereby reducing your feelings of loneliness and raising your general level of contentment. Once this takes place, you may also find yourself more sociable, perhaps because you have less to lose by being social, since you're comfortable in the world without an additional friend. Consider reading Hermann Hesse's book,
Steppenwolf
.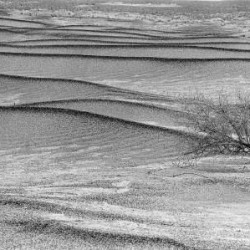 Their Analysis
(Vertical line = Average)
They scored 26% on Social Level, higher than 48% of your peers.

They scored 41% on Alienation, higher than 65% of your peers.

They scored 29% on Contentment, higher than 25% of your peers.

They scored 1% on Optimism, higher than 1% of your peers.
All possible test results
Somehow, you managed to be quite socially discontented yet not alienated to others and/or your surroundings. Your social involvement score is low, meaning that you're apparently not highly social.... Read more
While you are not heavily alienated to others, you are very discontented with your social situation. However, you appear somewhat optimistic, so while you don't appear to interact with others often o... Read more
You appear somewhat socially discontented and not highly social, yet you're not deeply alienated to others, yourself, or your world. Your low alienation score and moderate contentment score indicate ... Read more
You're not highly socially contented, but you're confident that you'll get there eventually. You don't appear very social, and this may be natural for you, perhaps a gift even. My suggestion is to b... Read more
You appear to have managed to find contentment in spite of not being heavily social, a tremendous feat for any human being. You're not lonely, so you don't need to spend time thinking of how you coul... Read more
Not being heavily social doesn't keep you down. You appear contented about most aspects of your social life and optimistic that those aspects that could see improvement eventually will. Read more
Alienated, badly discontented, and mostly hopeless that things will improve. You're a lonely one. My advice is to take note of your alienation score; it's higher than it could be. Although in one se... Read more
You're a lonely one, alienated, not very social, and socially very discontented. Perhaps something terrible has recently befallen you, and you're trying to find your way out. Apparently you think th... Read more
Your social contentment score is moderate, so while you do appear to be quite a loner, being alone for you isn't always dreadful and may even be useful sometimes. At the same time, you appear to feel... Read more
Although you don't interact much with others, you don't appear significantly lonely. In fact, you seem contented enough to foster some optimism about your future social life, so I'd guess that you're... Read more
You are akin to the titan Sisyphus as Albert Camus envisioned him. You accept your alienation and somehow manage to find contentment therein. Hopefully you're not overly alienated to yourself or a p... Read more
Somehow, you have managed to score high with respect to contentment, optimism, and alienation. You're unusual in that a high optimism score is usually associated with low to moderate contentment scor... Read more
Somehow, you have managed to be very discontented yet not highly alienated to others and/or your world. This is rare, as for most us, alienation and contentment relate to each other inversely. You m... Read more
Somehow, you have managed to be very discontented yet not highly alienated to others or your world. I'm afraid that you answered the questions mistakenly, you are in fact very unusual, or else my tes... Read more
You appear to socialize fairly often, and without particularly adverse consequences, as you appear moderately contented and not sharply alienated to others. You could have scored somewhat more optimi... Read more
You're not fully socially contented, but you're nonetheless optimistic that things will improve. And given your extraversion and the fact that you don't heavily suffer from alienation, you're probabl... Read more
Hmm, now I wonder why you were taking this test in the first place. But anyhow, you're apparently not a lonely one. :) You socialize fairly often, don't suffer from alienation, and accordingly find... Read more
Social, contented, and optimistic, persons of your archetype are the least lonely. While you're apparently mostly content with your social life, your optimism score indicates that you expect a... Read more
You appear to be pretty social, yet alienation from others appears to be blocking you from experiencing much contentment at all. This condition probably isn't as rare as many can imagine, since there... Read more
You appear to be pretty social, yet alienation from others appears to be blocking you from experiencing much contentment at all. This condition probably isn't as rare as many can imagine, since there... Read more
Although you interact fairly often with others and maybe feel alien to or alienated by them, you don't appear significantly discontented (or contented). In fact, you seem contented enough that... Read more
Although you interact fairly often with others and maybe feel alien to or alienated by them, you don't appear significantly discontented (or contented). In fact, you seem contented enough that... Read more
Somehow, you managed to be socially contented yet alienated to others and/or your surroundings. Chances are high that either you don't really exist as you think you do or else you've exposed a flaw i... Read more
Somehow, you managed to be rather socially contented yet alienated to others and/or your surroundings. Furthermore, somehow, you have managed to score high with respect to contentment and optimism. ... Read more
Take this test »
Recent Results
Tests others are taking