The Drag Queen Test
Their result for The Drag Queen Test ...
You scored 81% dragittude
Babycakes, here's a big wet kiss for you! Thanks so much for completing the test! Honey, If you scored 49% or below, I'm sorry but you'll just have to try harder. But any score above 50% means you're a Drag Queen. It's party time! Get out there and dance, sing and perform to your heart's delight!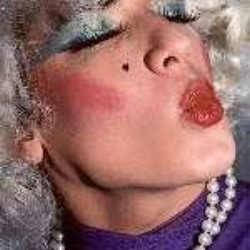 Their Analysis
(Vertical line = Average)
They scored 81% on dragittude, higher than 59% of your peers.
All possible test results
Babycakes, here's a big wet kiss for you! Thanks so much for completing the test! Honey, If you scored 49% or below, I'm sorry but you'll just have to try harder. But any score above 50% means you'... Read more
Take this test »