The Survive this Horror Movie Test
Their result for The Survive this Horror Movie Test ...
True Leader/Survivor
You scored 83% leadership, 77% fortitude, and 73% intelligence
You put one "good riddance" bullet each into Dante and Dontarius then drop the gun to the ground; you give Kate a reassuring hug, and check to see how Mike and Tron are doing. They're both alive, but only barely: Tron has managed to tie his pant leg off with a belt to stop the flow of blood, but Mike's not doing so hot. Kate runs over to the police cruiser to see if the radio is working, while you do your best to keep Mike from bleeding out. Luckily, Kate contacts the paramedics, and you're able to keep Mike talking while the makeshift bandage you made from your shirt miraculously does the trick - medical help finally arrives to cart everyone to the hospital, and Kate rides in the ambulance with you, holding your hand the whole way. After going through all of this together, it seems only natural that you and she should find solace in each others' arms. You survived, you kept as many people alive as possible, and it appears that you got the girl. Nice work, mate - a true leader.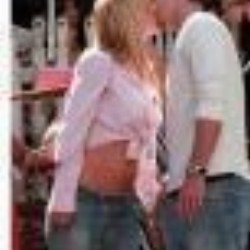 Their Analysis
(Vertical line = Average)
They scored 83% on leadership, higher than 89% of your peers.

They scored 77% on fortitude, higher than 78% of your peers.

They scored 73% on intelligence, higher than 71% of your peers.
All possible test results
You drop the gun, and sweep Kate into a passionate kiss...she's surprised, but your embrace gives Dante more than enough time to slash at the back of your leg, dropping you to the ground! You scream ... Read more
You drop the gun, and sweep Kate into a passionate kiss...she's surprised, but your embrace gives Dante more than enough time to slash at the back of your leg, dropping you to the ground! You scream ... Read more
You drop the gun, and sweep Kate into a passionate kiss...she's surprised, but your embrace gives Dante more than enough time to slash at the back of your leg, dropping you to the ground! You scream ... Read more
You drop the gun, and sweep Kate into a passionate kiss...she's surprised, but your embrace gives Dante more than enough time to slash at the back of your leg, dropping you to the ground! You scream ... Read more
You drop the gun, and sweep Kate into a passionate kiss...she's surprised, but your embrace gives Dante more than enough time to slash at the back of your leg, dropping you to the ground! You scream ... Read more
You drop the gun, and sweep Kate into a passionate kiss...she's surprised, but your embrace gives Dante more than enough time to slash at the back of your leg, dropping you to the ground! You scream ... Read more
You drop the gun, and sweep Kate into a passionate kiss...she's surprised, but your embrace gives Dante more than enough time to slash at the back of your leg, dropping you to the ground! You scream ... Read more
You drop the gun, and sweep Kate into a passionate kiss...she's surprised, but your embrace gives Dante more than enough time to slash at the back of your leg, dropping you to the ground! You scream ... Read more
You drop the gun, and sweep Kate into a passionate kiss...she's surprised, but your embrace gives Dante more than enough time to slash at the back of your leg, dropping you to the ground! You scream ... Read more
You drop the gun, and sweep Kate into a passionate kiss...she's surprised, but your embrace gives Dante more than enough time to slash at the back of your leg, dropping you to the ground! You scream ... Read more
You drop the gun, and sweep Kate into a passionate kiss...she's surprised, but your embrace gives Dante more than enough time to slash at the back of your leg, dropping you to the ground! You scream ... Read more
You drop the gun, and sweep Kate into a passionate kiss...she's surprised, but your embrace gives Dante more than enough time to slash at the back of your leg, dropping you to the ground! You scream ... Read more
You drop the gun, and sweep Kate into a passionate kiss...she's surprised, but your embrace gives Dante more than enough time to slash at the back of your leg, dropping you to the ground! You scream ... Read more
You drop the gun, and sweep Kate into a passionate kiss...she's surprised, but your embrace gives Dante more than enough time to slash at the back of your leg, dropping you to the ground! You scream ... Read more
You drop the gun, and sweep Kate into a passionate kiss...she's surprised, but your embrace gives Dante more than enough time to slash at the back of your leg, dropping you to the ground! You scream ... Read more
You drop the gun, and sweep Kate into a passionate kiss...she's surprised, but your embrace gives Dante more than enough time to slash at the back of your leg, dropping you to the ground! You scream ... Read more
You drop the gun, and sweep Kate into a passionate kiss...she's surprised, but your embrace gives Dante more than enough time to slash at the back of your leg, dropping you to the ground! You scream ... Read more
You put one "good riddance" bullet each into Dante and Dontarius then drop the gun to the ground; you give Kate a reassuring hug, and check to see how Mike and Tron are doing. They're both alive, but... Read more
You drop the gun, and sweep Kate into a passionate kiss...she's surprised, but your embrace gives Dante more than enough time to slash at the back of your leg, dropping you to the ground! You scream ... Read more
You drop the gun, and sweep Kate into a passionate kiss...she's surprised, but your embrace gives Dante more than enough time to slash at the back of your leg, dropping you to the ground! You scream ... Read more
You drop the gun, and sweep Kate into a passionate kiss...she's surprised, but your embrace gives Dante more than enough time to slash at the back of your leg, dropping you to the ground! You scream ... Read more
You drop the gun, and sweep Kate into a passionate kiss...she's surprised, but your embrace gives Dante more than enough time to slash at the back of your leg, dropping you to the ground! You scream ... Read more
You put one "good riddance" bullet each into Dante and Dontarius then drop the gun to the ground; you give Kate a reassuring hug, and check to see how Mike and Tron are doing. They're both alive, but... Read more
You put one "good riddance" bullet each into Dante and Dontarius then drop the gun to the ground; you give Kate a reassuring hug, and check to see how Mike and Tron are doing. They're both alive, but... Read more
You drop the gun, and sweep Kate into a passionate kiss...she's surprised, but your embrace gives Dante more than enough time to slash at the back of your leg, dropping you to the ground! You scream ... Read more
You put one "good riddance" bullet each into Dante and Dontarius then drop the gun to the ground; you give Kate a reassuring hug, and check to see how Mike and Tron are doing. They're both alive, but... Read more
You put one "good riddance" bullet each into Dante and Dontarius then drop the gun to the ground; you give Kate a reassuring hug, and check to see how Mike and Tron are doing. They're both alive, but... Read more
Take this test »
Recent Results
Tests others are taking