The Pleasure Me Test
Their result for The Pleasure Me Test ...
Karolina Kurkova
You scored 74 hedons!
On the margin; very nice but not quite to orgasm. If you're funny and have a great sense of humor, you have it made. You're probably boyfriend material.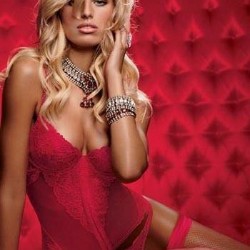 Their Analysis
(Vertical line = Average)
They scored 74% on hedons, higher than 100% of your peers.
All possible test results
Not so hot. Try taking the test again after you mother teaches you about the birds and the bees. Read more
Below 50 is a failing grade. But keep trying and maybe you'll do better. The art of pleasure takes practice. Read more
On the margin; very nice but not quite to orgasm. If you're funny and have a great sense of humor, you have it made. You're probably boyfriend material. Read more
You're hot. And fuckable. One smile from you could make a girl cum: my version of a wet dream. Read more
Take this test »