The Easy Astrophysics Test
Their result for The Easy Astrophysics Test ...
Flatlander
A star is born! Your score was ###%!!!!
Still stuck in Edwin Abbott Abbott's two dimensional Flatland, you still cannot get the big picture. With a little more research and some greater drive, you can easily find yourself wondering about fantastical ideas involving icosahedrons and the compact universe! Good Luck!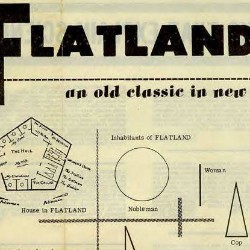 Their Analysis
(Vertical line = Average)
They scored 53% on neurons, higher than 25% of your peers.
All possible test results
Either you spend to much time partying, or you just excel in other areas. Perhaps you should read In The Beginning by Martin Rees. It is great introductory reading for small, tired stars like you! ... Read more
Still stuck in Edwin Abbott Abbott's two dimensional Flatland, you still cannot get the big picture. With a little more research and some greater drive, you can easily find yourself wondering about f... Read more
Gosh, any knowledge that gets close to you is just pulled closer and closer to give you a massive, ever-dense, supply of information. Send me a message if you'd like. We might have things to chat ab... Read more
Take this test »
Recent Results
Tests others are taking