The Indie Icon Test
Their result for The Indie Icon Test ...
Morrissey
You scored 4 indieness!
You're a genius, but a bit up your own arse to be honest. You inspire devotion and derision in equal amounts, but you stick to your principles.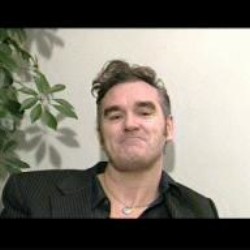 Their Analysis
(Vertical line = Average)
They scored 4% on indieness, higher than 0% of your peers.
All possible test results
You're a genius, but a bit up your own arse to be honest. You inspire devotion and derision in equal amounts, but you stick to your principles. Read more
You have a great way with words, but to be honest, you're getting on a bit. You have a dubious sense of style, but people will still copy you blindly. Read more
Despite your immense talent, you lack self-confidence and believe everyone is out to get you. If you give up now, you won't get to see the legacy you deserve. Read more
If only you could keep it on the rails, you could really be something. You know you have talent, don't piss it away. Read more
You're an old hand at this lark, you do what you want, fuck everyone else. The only person that matters to you, is you. You rock and you know it. Read more
Take this test »