Dictatorship Test
Their result for Dictatorship Test ...
The Example
1 Power, -5 Loyalty and 3 Visibility!
It seems like you'd be pretty unhappy with the dictator. Unfortunately, it doesn't look like you'll be able to do anything about it. You never were never a threat but the govenment has decided to silence you anyway. Now, everyone else knows to keep their mouth shut.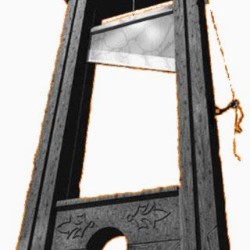 Their Analysis
(Vertical line = Average)
They scored 1% on Power, higher than 10% of your peers.

They scored -5% on Loyalty, higher than 11% of your peers.

They scored 3% on Visibility, higher than 63% of your peers.
All possible test results
It seems like you'd be pretty unhappy with the dictator. Unfortunately, it doesn't look like you'll be able to do anything about it. You went missing awhile ago, and you probably dead. Some no... Read more
It seems like you'd be pretty unhappy with the dictator. Unfortunately, it doesn't look like you'll be able to do anything about it. You never were never a threat but the govenment has decided... Read more
It seems like you'd be pretty unhappy with the dictator. Unfortunately, it doesn't look like YOU will be able to do anything about it. The revolution has made you its battlecry, and your death... Read more
It seems like you'd be at least somewhat happy with the dictator. You know to keep your mouth shut if something bothers you. Just a face in the crowd. Read more
It seems like you'd be pretty unhappy with the dictator. Fortunately,  you'll be able to do anything about it. You're a threat to the govenment and will fight for your rights. It will be a lo... Read more
For whatever reason, you're in the military. You help inspire fear in the masses and keep things running smoothly. You are the reason that the government can maintain its iron grip. It seens like you ... Read more
You're in the military, because you want to be there. Like the soldier, you help inspire fear in the masses and keep things running smoothly. You are the reason that the government can maintain its ir... Read more
You're in the government. You are part of the beaurocrasy that keeps things running smoothly. You are part of the reason that the government can maintain its iron grip. Your power is largely symbolic,... Read more
It seems like you'd be pretty unhappy with the dictator. Fortunately,  you'll be able to do anything about it. You're a threat to the govenment and will fight for your rights. You are key to ... Read more
It seems like you'd be pretty unhappy with the dictator. Fortunately,  you'll be able to do anything about it. You're a threat to the govenment and will fight for your rights. You are key to ... Read more
You're in the government. You are part of the beaurocrasy that keeps things running smoothly. You are part of the reason that the government can maintain its iron grip. Your power is very real. You ha... Read more
You are the government. You are the beaurocrasy that keeps things running smoothly. You are the reason that the government has its iron grip. Your power is very real. You control the system. Everyone ... Read more
You're in the military, because you want to be there. You help inspire fear in the masses and keep things running smoothly. You are the reason that the government can maintain its iron grip. You are a... Read more
You're in the government. You are part of the beaurocrasy that keeps things running smoothly. You are part of the reason that the government can maintain its iron grip. You are smart, charismatic, ... Read more
Take this test »