Find your spirit animal
Their result for Find your spirit animal ...
You are the wolf
You are a loyal friend and are there when you need to be. You either surround yourself with a small group of friends that leave you feeling safe and secure or you stay by yourself as a loner.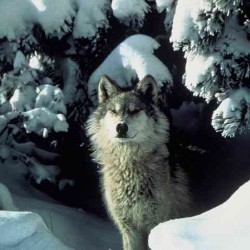 Their Analysis
(Vertical line = Average)
They scored 13% on Pure, higher than 34% of your peers.
All possible test results
The panther The panther is known as a guardian and is the spirit of elements. The panther is wize and lurks thew the jungle watching cautiosly. ... Read more
You are the wolf You are a loyal friend and are there when you need to be. You either surround yourself with a small group of friends that leave you feeling safe and sec... Read more
You are the lion You are brave and strong. You fight for what you believe in and do not back down. You are there when people need you but sometimes can be the lazy lion. It is not bad to... Read more
Take this test »
Recent Results
Tests others are taking