The Rebel Conformity Test
Their result for The Rebel Conformity Test ...
Rebel Wannabe
You scored ###%, but points are meaningless.
Congrats dipshit. You surprised no one with your defiance to prove just how different you are. Like leaving a monkey a banana in a trap, you fell for it. Well, the results seem to indicate that you are more toward the side of being a nonconformist. You have tendencies to rebel just to show how different you are. You want attention just as bad as the corporate MTV spoon fed whore. Why not try to live your life without trying to prove how cool you are because you aren't cool. Do your own thing and be yourself and not just a negative of an equal shallowness.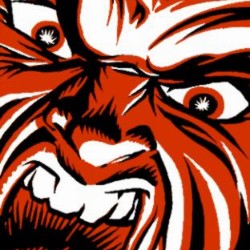 Their Analysis
(Vertical line = Average)
They scored -71% on monads, higher than 5% of your peers.
All possible test results
Congrats dipshit. You surprised no one with your defiance to prove just how different you are. Like leaving a monkey a banana in a trap, you fell for it. Well, the results seem to indicate that you ar... Read more
Well, the results seem to indicate that you are more toward the side of being a nonconformist. You have tendencies to rebel just to show how different you are. You want attention just as bad as the co... Read more
You have shown to be someone who is more centered and not concerned with fitting an image. You seem to have a firm grasp on what is important in life. I think you deserve a pat on the back for being y... Read more
Congrats, you have no mind of your own. You probably tend to swallow every bit of commercialism that MTV throws at you. You need to focus less on what society thinks you should do and simply be yourse... Read more
Take this test »