The ENGLAND!! Test
Their result for The ENGLAND!! Test ...
Special Agent
Goodness gracious me! You scored ###!
Ah, so we have a sneaky one! Perhaps you'd get by for a little while. At least no comments would be passed about your presence in the world's seat of power. But if you really want true acceptance here you're going to need to do better than that! England is a safe haven for people who want to learn about the scum of the world without having to actually go to it, we're trying to keep it that way, so come back when you enlightened.
P.S. If you are English you should be very ashamed, go find your cone hat (YES, the one with the D on it) and stand in the corner for a month!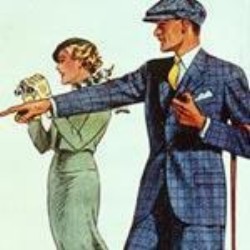 Their Analysis
(Vertical line = Average)
They scored 230% on englipoints, higher than 58% of your peers.
All possible test results
Where the hell are you from? You must be French or something. It would appear that you know absolutely nothing about this fantastic land and all it has to offer. I would suggest you visit the place to... Read more
Ah, foreign muck! You don't know nearly enough to slip under the eyes of an Englishman! I suggest you find yourself a copy of "Little Britain" to spruce up on your secret agent skills. If you try to c... Read more
Ah, so we have a sneaky one! Perhaps you'd get by for a little while. At least no comments would be passed about your presence in the world's seat of power. But if you really want true acceptance here... Read more
Jolly good show, jolly good indeed! Expect it all; red carpet, Rolls Royce, roses, you're expected already with open arms so welcome home! Yes indeed you are one of a true nature and you're just the t... Read more
Take this test »
Recent Results
dharmarags63 / f / Straight
Tests others are taking