The Geek Culture Test
Their result for The Geek Culture Test ...
So, did you take this test to prove your geekdom, or your lack thereof? We sure hope it's the latter. If you were any less geeky, you'd be a professional sports star. If you really do consider yourself a geek, though, you've got some serious boning up to do.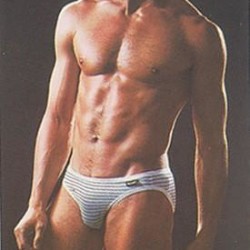 Their Analysis
(Vertical line = Average)
They scored 24% on litpoints, higher than 44% of your peers.
All possible test results
So, did you take this test to prove your geekdom, or your lack thereof? We sure hope it's the latter. If you were any less geeky, you'd be a professional sports star. If you really do consider yoursel... Read more
You know what you like, and if that doesn't fit in with what your fellow geeks like, that's just too bad. You're probably comfortable with a wide range of people - which means you're not the geekiest ... Read more
You've scored very respectably and proven your geekdom for all to see. Most people who consider themselves geeky fall into this category, so hopefully this will help get you some dates from people who... Read more
I sit here in awe of your knowledge and accomplishment, and truly desirous of meeting you. You are that rare breed, the truly cultured geek, and I want to have your babies. Seriously, though, not many... Read more
Take this test »