The 20th Century Knowledge Test
Their result for The 20th Century Knowledge Test ...
Acceptable
You scored 69% 20th Century Knowlege.
Okay, you're about where any reasonable person should be. You're probably smart enough to realize that the knowlege you possess is not very difficult to come by, and wonder why more people don't see the importance of this shit. Maybe you have a genuine interest in history, or maybe you were just taken by a deep desire to understand how things go so fucked up on this planet at some point. Either way, you're okay in my book.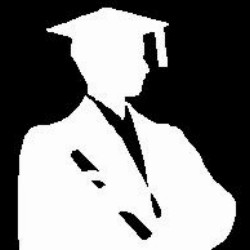 Their Analysis
(Vertical line = Average)
They scored 69% on knowlege, higher than 44% of your peers.
All possible test results
Congratulations, fuck nugget. Of all the rampantly ignorant half-dead pedestrians clogging the streets of planet earth, YOU have chosen to take sub-par awareness to a level generally reserved for shu... Read more
Well well well... Seems someone didn't sleep through EVERY history class. I wouldn't pat myself on the back, though. You're probably the type of person that has to check a globe periodically to figu... Read more
You people are kind of irritating. Chances are you've cracked open a book or two on world history, but the problem is you generally think you know more than you do. People who scored lower might be ... Read more
Okay, you're about where any reasonable person should be. You're probably smart enough to realize that the knowlege you possess is not very difficult to come by, and wonder why more people don't see ... Read more
Very nice. You know names, places, maybe even dates. You see over-arching patterns and probably even have a decent idea where the world is likely to go from here. Either you're a student of history... Read more
Take this test »