The Insane New Jersey Test
Their result for The Insane New Jersey Test ...
AMAZING! / Cheater
Yeah, ok, you got yourself a 100 %! Want a cookie?
How the hell did you do so well? I tried to make this tough and you simply dominated the crap out of it. Good job. That is, unless, you cheated, in which case...AWESOME, thanks for inquiring about New Jersey. Now you have more useless knowledge about our crazy Indian heritage and entrances into Manhattan and Philly. YEAH!!!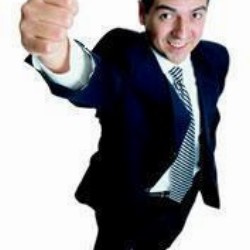 Their Analysis
(Vertical line = Average)
They scored 100% on knowledge, higher than 100% of your peers.
All possible test results
Yeah, no. Either you're too young to know anything yet, or you're from Montana or Utah or Sarajevo. It's ok though, I made this test really hard. Partially because I'm an ass, partially because I was ... Read more
I'd label you 'average,' but that's so boring. i made this test really hard, so maybe you really are from NJ, but you just haven't paid much attention. Look some stuff up online and retake the test so... Read more
You know your stuff. Good job. You weren't the BEST, but given the difficulty of this test, I think you came out alright. My guess is that you either live their now and just don;t know all the roads y... Read more
How the hell did you do so well? I tried to make this tough and you simply dominated the crap out of it. Good job. That is, unless, you cheated, in which case...AWESOME, thanks for inquiring about New... Read more
Take this test »