The Napoleon Dynamite Test
Their result for The Napoleon Dynamite Test ...
Cool as Kip
You scored 59% Napoleon Dynamite-tastic!
So you're not the coolest but you still know a little bit about Napoleon Dynamite. Maybe you should spend less time training to be a cage fighter and more time studying Napoleon's sweet dance moves!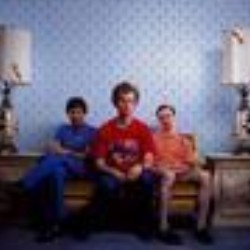 Their Analysis
(Vertical line = Average)
They scored 59% on awesomeness, higher than 9% of your peers.
All possible test results
Obviously you haven't watched the movie because you've been to busy chatting with hot babes online all day. Maybe if you watch the awesomeness that is this movie, you'll actually be cool enough to ge... Read more
So you're not the coolest but you still know a little bit about Napoleon Dynamite. Maybe you should spend less time training to be a cage fighter and more time studying Napoleon's sweet dance moves! Read more
Good job! You know your Napoleon Dynamite. Now maybe if you work on your nunchuck skills or memorize that sweet dance routine he does in the movie, you can score with a hot chick like Deb. Read more
Take this test »