The Are You from My World? Test
Their result for The Are You from My World? Test ...
My World!
You scored 78%!
Your world and mine would most likely be the best of allies. You seem to see things similarly to the way I do and though there are probably some minor differences they are just as interesting and unique. You probably don't see the world the same way that most people do. You are probably also used to being referred to as "strange". But that is ok because in our worlds strange is good.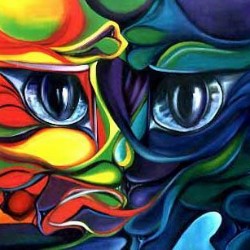 Their Analysis
(Vertical line = Average)
They scored 78% on Uniqueness, higher than 82% of your peers.
All possible test results
You probably have a traditional way of looking at things. That's not a bad thing, but it also means that your world wouldn't be a good match with mine. Don't worry, there are plenty of other people wi... Read more
Your world is similar to mine but it would take some doing to make them coincide. In some situations they would be close allies, but in others war might break out. Read more
Your world and mine would most likely be the best of allies. You seem to see things similarly to the way I do and though there are probably some minor differences they are just as interesting and uniq... Read more
Take this test »