The Level 1 Japanese Test
Their result for The Level 1 Japanese Test ...
Above Average
You scored 73%
You may not be fluent, but you at LEAST got 8 out of the 16 questions right. And if you've never formally taken Japanese, that's pretty good! And above average, if you ask me. Nice job. You already know at least 1/2 of the basics of Japanese level one.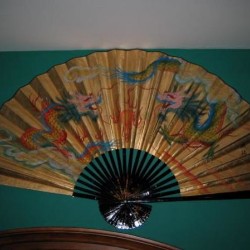 Their Analysis
(Vertical line = Average)
They scored 73% on variable 1, higher than 23% of your peers.
All possible test results
I'm assuming you haven't really taken Japanese much or miserably tried to self-teach yourself. Or you just goofed off. Either way, nice try. I'd suggest either private lessons or see if your school or... Read more
Well, I would think that most people would get average right about here. If so, then good guessing at least! I know this test may have been a bit hard if you've never taken it. So nice try, k? *comfor... Read more
You may not be fluent, but you at LEAST got 8 out of the 16 questions right. And if you've never formally taken Japanese, that's pretty good! And above average, if you ask me. Nice job. You already kn... Read more
Either you're totally fluent and laugh hysterically at the sentences or you have passed Japanese level 1 once before. Great job. This is the "ichiban" category. The best of the best. And look, you can... Read more
Take this test »