The Scary Test
Their result for The Scary Test ...
Just not scary
Congratulations! You scored ###!
Something tells me you weren't all that into the story. Hey! Where are you going? hey, wait...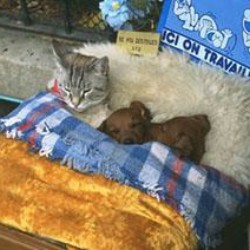 Their Analysis
(Vertical line = Average)
They scored 16% on scariness, higher than 8% of your peers.
All possible test results
Something tells me you weren't all that into the story. Hey! Where are you going? hey, wait... Read more
but fun, anyways! That's quite a story you've got there! let's do it again! Read more
Whoo, that was a scary one. Now how bout some hot cocoa and marshmallows before we turn in? Read more
Wow! That's some story you've written! i'm going to go hide under the covers without letting any of my limbs dangle over the edge of the bed! Creepy!!! ::shudders::: will you leave the nightlight ... Read more
Take this test »