The Musical Theater Muffin Test
Their result for The Musical Theater Muffin Test ...
Blueberry Muffin
Congratulations! You scored ###!
Close but not quite! You certainly have some muffin-y prowess but you probably need to study up on your music analysis skills. However you are most likely a huge theater buff and have probably acted yourself at some point or another, if you aren't currently. You've probably seen more musicals than most people you know and are super excited to see what the next Sondheim show is going to be. You may be a tad confused about the concept of a musical theater "muffin" and all I have to say to you is - so am I. What I can tell you is that I think it has something to do with being fruity and it generally refers to someone who is a musical theater performer. Now go out there, update your collection of original cast recordings, and keep supporting musical theater!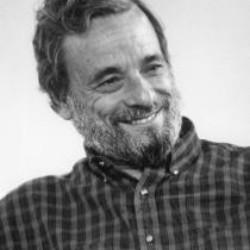 Their Analysis
(Vertical line = Average)
They scored 411% on muffinpoints, higher than 81% of your peers.
All possible test results
You are a person who has either never seen a musical in your life, or else thinks that watching the local high school's or community theater's production of Oklahoma! counts as going to the theater. ... Read more
You may have been in a show or two in high school or in community theater, you've probably heard of Stephen Sondheim, maybe seen some Regional theater and so fancy yourself a "theater buff". You shou... Read more
You are the type of theater-goer that never goes out on a limb and takes the critics' reviews for gospel. You've probably never seen a show that was written by an American composer unless it was Rodg... Read more
You're almost there! You probably need to be reminded of the value of some older musicals... or alternatively some newer ones and you most likely don't know what an interpolation is (that's ok not to... Read more
Close but not quite! You certainly have some muffin-y prowess but you probably need to study up on your music analysis skills. However you are most likely a huge theater buff and have probably acted ... Read more
Congratulations! You are the Uber Muffin! And I probably don't need to explain to you what the term muffin means. You've probably majored in musical theater and therefore this quiz probably reminds... Read more
Take this test »