The oddball Test
Their result for The oddball Test ...
Artist
Oh Dear! You scored ###%!
Your bizarre qualities might make you suited for the role of an artist. Slightly on the marge of society, you are accepted but not quite loved by the normal ones. Keep your chin up, at least you're not boring.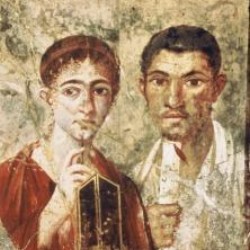 Their Analysis
(Vertical line = Average)
They scored 55% on insanity, higher than 55% of your peers.
All possible test results
The abnormal and bizarre is clearly not your domain, you are a rational and thoughtful being who places normality higher than out of the norm-ness. Any bizarre-ness might come from natural horniness, ... Read more
Congratulations, you are normal! Unless it is a fashion statement, bizarre facts and thoughts are not for you. You are not special, but quite sane. Read more
You might be a mild goth, or vegetarian. Keep up the healthy level of insanity and you shall always find a group to belong to. Read more
Your bizarre qualities might make you suited for the role of an artist. Slightly on the marge of society, you are accepted but not quite loved by the normal ones. Keep your chin up, at least you're no... Read more
You might be insanely clever, but sometimes its hard to tell through the bizarre jokes you tell that no one else really gets. Don't worry, one day, someone will understand. Read more
You are the kind of person higher beings will be willing to protect. Insanity and bizareness are inherent in you. This is good since it will excuse your behaviour. You might want to cool off from tim... Read more
Well Done! Your insanity has attained a level that is extremely rare to obtain. You will undoubtedly become famous, although not necessarily in the good sense. Read more
Take this test »