Nature Awareness Quiz
Their result for Nature Awareness Quiz ...
The Wilderness Explorer
59% knowledge, 66% experience and 71% spirit!
You've been spending more time outside as you continue to learn and explore the natural world around you. Take time to reflect on how much gear you are carrying and challenge yourself to leave a few more things behind for an added edge. Maybe a single tarp instead of a tent will suffice and shelter on an overnight. Check out field guides on your local bioregion, get to know the plants and animals in your area.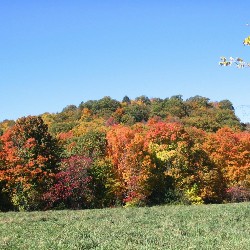 Their Analysis
(Vertical line = Average)
They scored 59% on knowledge, higher than 34% of your peers.

They scored 66% on experience, higher than 42% of your peers.

They scored 71% on spirit, higher than 36% of your peers.
All possible test results
You probably spend more time outside than in. The wilds are your home and you're happy to explore freely without too much struggle no matter the situation. Perhaps challenging yourself with a ... Read more
You've been spending more time outside as you continue to learn and explore the natural world around you. Take time to reflect on how much gear you are carrying and challenge yourself to leave a fe... Read more
You might want to spend a little more time exploring the backyard before heading into a wilderness situation. There are some great books out there that can help inspire more learning and adventure ... Read more
Take this test »