The Is Your Pet Lucky to Have You? Test
Their result for The Is Your Pet Lucky to Have You? Test ...
You scored 89 compassion and 90 empathy!
75-100 Dr. Doolittle: If you scored between 75 and 100, you are an asset to animals everywhere. You not only love animals, but you try to understand how they feel and make them happy. You may volunteer your time and money to animal causes. A kind and loving person, you probably treat other people in a similar fashion.
50 - 75 Friend to the Animals: If you scored between 50 and 75, you like animals but don't go out of your way for them. If you have pets, you make sure that they are cared for, but are not as affectionate as higher scorers. You don't believe in animal cruelty, and support humane treatment of animals as long as it doesn't require your money or your time.
25 - 50 Apathetic Carnivore: If you scored between 25 and 50, you are ambivalent towards the animals in your life. You don't go out of your way to be cruel, but you aren't about to bother yourself when other people are cruel towards animals. You may not see animals as your equal or deserving of love and protection. You may be somewhat selfish and inconsiderate. It may be difficult for you to empathize with or show compassion to others - including animals and your fellow humans.
0 - 25 Potential Serial Killer: If you scored between 0 and 25, you don't see animals as cognizant, feeling, or separate from us. You may believe that animals are here for us to use in any way we please. The way you treat animals may border on cruelty, and the way you treat other people may not be far off.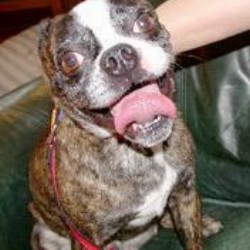 Their Analysis
(Vertical line = Average)
They scored 89% on compassion, higher than 77% of your peers.

They scored 90% on empathy, higher than 83% of your peers.
All possible test results
75-100 Dr. Doolittle: If you scored between 75 and 100, you are an asset to animals everywhere. You not only love animals, but you try to understand how they feel and make them happy. You may volunte... Read more
Take this test »