The Insane Test
Their result for The Insane Test ...
Boring
You are 17% Insane!
Youre probabily one of those people that sit around every day doing the same thing day in day out. Your probabily not very Adventurous, you should really go try doing something out of the oridinary some time..before you get to stuck in your boring ways.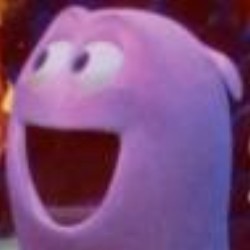 Their Analysis
(Vertical line = Average)
They scored 17% on Insane, higher than 11% of your peers.
All possible test results
Youre probabily one of those people that sit around every day doing the same thing day in day out. Your probabily not very Adventurous, you should really go try doing something out of the oridinary so... Read more
Your not very Insane are you. You should really try a bit more, people might find you a bit more interesting...or would they... Read more
Youre pretty Insane arnt you.Youre pretty Insane arnt you.You may have quite a lot of fun, but maybe you should try not scarying people so much... Read more
OK maybe your a bit to insane for the adverage person to cope with. You should try carming down a bit..or who know where your heading.. Read more
Take this test »