The Are You Glam Test
Their result for The Are You Glam Test ...
Substantial glam
66% glam
My dear, your glam is substantial. You could be total glam with a little more work in your ardrobe, cosmetics, music and attitude. Go shopping for clothes! Read some GQ and Cosmo, make more glam friends but otherwise you're almost there. Hugs and kisses!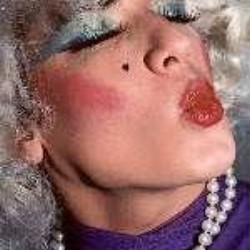 Their Analysis
(Vertical line = Average)
They scored 66% on glam, higher than 54% of your peers.
All possible test results
My dear, your glam is very low. You need lots of work in all areas: wardrobe, cosmetics, music and attitude. Go shopping for clothes! Read some GQ and Cosmo, make friends with glam people and don't ... Read more
My dear, your glam is modest. You're not glamming up to your full potential. You need lots of work in all areas: wardrobe, cosmetics, music and attitude. Go shopping for clothes! Read some GQ and C... Read more
My dear, your glam is substantial. You could be total glam with a little more work in your ardrobe, cosmetics, music and attitude. Go shopping for clothes! Read some GQ and Cosmo, make more glam frie... Read more
Congratulations my dear! Just keep on doing whatever you're doing with your cosmetics, clothing, and hair. You're totally fabulous! In the meantime maybe you could help some of our less glam friends? ... Read more
Take this test »