The General Geek Knowledge Test
Their result for The General Geek Knowledge Test ...
Geek Exposed
You scored 24 out of 60
You didn't do terribly, but the questions weren't really that hard. You've likely seen a few movies just because geek films are sometimes synonymous with blockbusters, but overall you have a long way to go. There's still hope for you, but you've got a lot of Netflix watching to do.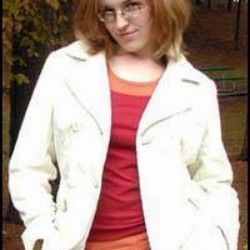 Their Analysis
(Vertical line = Average)
They scored 24% on geek exposure, higher than 3% of your peers.
All possible test results
Really? I mean... really? If you don't watch TV or movies, that's cool and all. Otherwise, it seems implausible that you wouldn't have picked up at least some of the geek culture from the past thir... Read more
You didn't do terribly, but the questions weren't really that hard. You've likely seen a few movies just because geek films are sometimes synonymous with blockbusters, but overall you have a long way... Read more
Having geeks for friends and coworkers isn't a new thing for you, is it? You've been dragged along to quite a few feats of geek media in your time. You could probably still stand to watch a few more... Read more
If you don't consider yourself a geek, perhaps you could start. If you do, you're probably mad at me for picking ambiguous quotes. (I swear they're the best IMDB had to offer... you might want to re... Read more
Congratulations. I bow to your DVD collection. You probably have half a dozen other movies or TV shows I forgot to include. Read more
Take this test »
Recent Results
Tests others are taking