The Daily Life Challenge Test
Their result for The Daily Life Challenge Test ...
REALITY ENTHUSIANT
you're rated ###% !
YOU put the BOP in the bop shu bop. YOU have placed the RAM in the ramma lamma ding dong. YOU are the honorable and notorious REALITY ENTHUSIANT. You could be parked at some suburban chain restaurant right now, sipping watered down margarita out of a fish bowl, trying to figure you why you can't get an erection anymore, LIKE HALF THE DAMN COUNTRY, but you're not! You have an erection. AN ERECTION FOR LIFE! You throw good parties. You could throw an amazing garage sale if you wanted to. You have had a heyday with drugs/alcohol. you are often considered "weird" by boring people. You are a keen observer and have a formidible understanding of the human beast. you might be shy. You might be obnoxious. You are a good dancer and you are definitly good in the sack. Now go eat your wheaties with your big swold up head. CHEERS!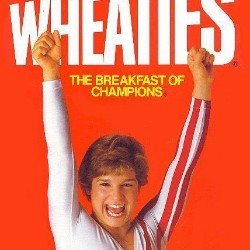 Their Analysis
(Vertical line = Average)
They scored 80% on stylepoints, higher than 100% of your peers.
All possible test results
My goodness! you rated a BETA EXISTER, and thats just plain NO GOOD! It seems that somewhere along the line, you gave THE MAN the big thumbs up to get YOUR KICKS FOR YOU. something must be done, ... Read more
Things are alright. Things are going smooth. Your more than a survivor, your an EXISTER. Work can be kind of a drag, but with two dollar off margaritas an Don Pablos and some good friends, we'll ri... Read more
YOU put the BOP in the bop shu bop. YOU have placed the RAM in the ramma lamma ding dong. YOU are the honorable and notorious REALITY ENTHUSIANT. You could be parked at some suburban chain restaurant ... Read more
WHOA NELLY! Hide the knives, ma! Hell, you might want to hide the forks too, because we got ourselves a real live REALITY ARCHITECT here! Bless your pointy little head. You are the rarest and most ... Read more
Take this test »