The Mythological Goddess Test
Persephone
Persephone
, the wife of
Hades
, was the
Greek
Goddess of Death and the Underworld as well as the Goddess of Spring and Summer. This is a rare mix of things to be the Goddess of, so you might want to hear her story.
While gathering flowers in a field one day, the beautiful daughter of Zeus and Demeter was abducted to the Underworld by Hades, who arose in his chariot from a fissure in the ground. Her mother Demeter, Goddess of the Harvest, was heartbroken, and while she wandered the length and breadth of the earth in search of her daughter, the crops withered and it became perpetual winter.
At length Hades was persuaded to surrender Persephone for one half of every year. This became the spring and summer seasons when flowers bloom and the earth bears fruit once more. The other half of the year that Persephone spent in the Underworld as Hades' queen coincides with the barren season.
Although Persephone did have a brief crush on Adonis, she nevertheless remained true to her macabre husband, just as he remained faithful to her. You might think of Persephone and Hades as the Morticia and Gomez Adams of the Hellenic world.
The Fifteen Goddesses
These are the 15 categories of this test. If you score above average in …
…all or none of the four variables: Neit. … Erudite: Minerva. … Sensual: Aphrodite. … Martial: Artemis. … Saturnine: Persephone. … Erudite & Sensual: Isis. … Erudite & Martial: Sekhmet. … Erudite & Saturnine: Nemesis. … Sensual & Martial: Hera. … Sensual & Saturnine: Bast. … Martial & Saturnine: Ilamatecuhtli. … Erudite, Sensual & Martial: Maeve. … Erudite, Sensual & Saturnine: Freya. … Erudite, Martial & Saturnine: Sedna. … Sensual, Martial & Saturnine: Macha.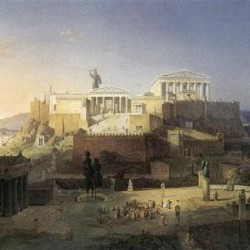 All possible test results
Neit, who was said to have emerged from the primeval water to create the world, is one of the oldest Egyptian Goddesses. Although the Egyptians believed that Neit was of both a masculine... Read more
Persephone, the wife of Hades, was the Greek Goddess of Death and the Underworld as well as the Goddess of Spring and Summer. This is a rare mix of things to be the Goddess of, so... Read more
This Greek Goddess was patron to young girls and provided comfort to women in childbirth. She was known as the Virgin Huntress, and she chose to spend her time among a clan of toughened nymphs ... Read more
Some people think that cats are cruel animals and to prove their point they cite instances where cats will torturously play with a mouse before killing it. But if it's real cruelty you want the... Read more
Born from the foam of the sea, Aphrodite became the Greek Goddess of Love and Beauty. This is a polite way of saying she was the Goddess of Sex. In the case of Aphrodite, perhaps it woul... Read more
Bast was considered the Goddess of pleasures, which covered a lot of territory. Among many of the things that fell under her patronage were: generosity, music and dance, childbirth, protection ... Read more
Hera, Queen of the Gods, patroness of married women, and wife to the prodigiously unfaithful Zeus, was a remarkably faithful wife in contrast to the infidelities of her husband. Over and... Read more
Macha was a ruthless and bloodthirsty Goddess of War that would feasts upon the heads of her fallen enemies. Apparently the Celts thought highly of her, which is only appropriate for... Read more
Another virgin Goddess (Diana or Artemis being the other), Minerva was, just like her Greek counterpart Athena, the Goddess of Wisdom and Freedom as well as an all p... Read more
This daughter of the Greek Goddess Nyx was initially thought of as a harsh force of opposition. However, she was later softened to represent the feeling of just resentment or righteous a... Read more
Sekhmet, whose name literally translated means "The Mighty One" or "The Powerful One", was the Goddess of divine retribution, justice, vengeance, and war. She was also called such impressiv... Read more
Deep in her underwater realm named Adliden, the place where the souls of the dead were taken to pay for their sins, this Inuit Goddess of the Ocean and all its creatures ruled with cruelty nurt... Read more
This Egyptian supreme Goddess is certainly the most influential deity on subsequent cultures. She was the ideal figure of womanhood, usually compared with the Greek Goddess Demeter/b... Read more
Freya, twin sister of Frey, is a member of the Vanir family, the Norse clan of Fertility Gods. Like her counterparts, Aphrodite, Isis, Venus, and Ishtar/b... Read more
Maeve was once thought of as a historical queen but is now considered part of the Celtic mythology. She is usually depicted as either a winged sprite, a beautiful elf, or a human woman d... Read more
Neit, who was said to have emerged from the primeval water to create the world, is one of the oldest Egyptian Goddesses. Although the Egyptians believed that Neit was of both a masculine... Read more
Take this test »
Recent Results
Tests others are taking