The Great Personality Test
Their result for The Great Personality Test ...
The One
Congratulations! You scored ###!
You are the type of man/woman, that most people dream about, and/or wish they were with. Never too selfish, you will help those in need, even if they don't deserve it. Just be careful on how trusting you are. Your partner will be lucky to have you, and you will never let there be a dull or sad moment.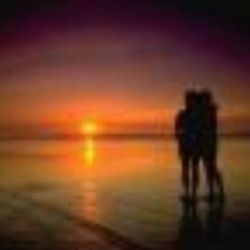 Their Analysis
(Vertical line = Average)
They scored 99% on Personapoints, higher than 100% of your peers.
All possible test results
Everything you do is for yourself, and your own enjoyment. You would rather keep the 25 cents in you pocket along with the $100 in your wallet. The opposite sex better beware, this person is a do-it-y... Read more
You are the type of person, that will usually help other sin need, and definately will if you get something out of it. You have a sentimental side, but you either keep it to yourself, or only show it ... Read more
You are the type of man/woman, that most people dream about, and/or wish they were with. Never too selfish, you will help those in need, even if they don't deserve it. Just be careful on how trusting ... Read more
Take this test »