Brain Hemisphere Dominance Test
Their result for Brain Hemisphere Dominance Test ...
The Confident Scientist
-8 Left-Right and -8 LogicPride-ArtPride
Your scores indicate that you are left-hemisphere dominant in the way your brain works.
You are stronger in reason, thinking, logic, mental discipline, science, math, organization, computer skills, trivia, and puzzles; and you're proud of it.
You are weaker in feelings, inspirations, creativity, art, spirituality, philosophy & mythology, spontenaiety, social skills, and fashion; but that's OK with you.
Confidence is wonderful, you're right to be proud of yourself. (If you're interested in achieving greater balance in your life, listen more to what your right brain hemisphere has to say.)
This category is the most common one for both sexes, perhaps because we are consistently reinforced by our educational system and culture to pursue, embody, and celebrate the skills associated with our already-dominant brain hemisphere. This cultural effect may also reorient some people toward this category who--left to their own nature--might otherwise be more at home in another category.
While women tend to distribute more evenly among the categories, a very large proportion of men find themselves at home in this category. Perhaps this is because of the additive effects of nurture and nature, and because more focused socialization of boys is a cultural norm.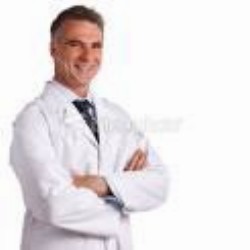 Their Analysis
(Vertical line = Average)
They scored -8% on Left-Right, higher than 20% of your peers.

They scored -8% on Pride-Shame, higher than 30% of your peers.
All possible test results
Your scores indicate that you are right-hemisphere dominant in the way your brain works. You are stronger in feelings, inspirations, creativity, art, spirituality, philosophy & mythology... Read more
Your scores indicate that you are right-hemisphere dominant in the way your brain works. You are stronger in feelings, inspirations, creativity, art, spirituality, philosophy & mythology... Read more
Your scores indicate that you are left-hemisphere dominant in the way your brain works. You are stronger in reason, thinking, logic, mental discipline, science, math, organization, computer ... Read more
Your scores indicate that you are left-hemisphere dominant in the way your brain works. You are stronger in reason, thinking, logic, mental discipline, science, math, organization, computer ... Read more
Your scores indicate that you are right-hemisphere dominant in the way your brain works. You are stronger in feelings, inspirations, creativity, art, spirituality, philosophy & mythology... Read more
Your scores indicate that you are left-hemisphere dominant in the way your brain works. You are stronger in reason, thinking, logic, mental discipline, science, math, organization, computer ... Read more
Your scores indicate that your brain is balanced in the way it works. Neither hemisphere dominates. You are equally strong in reason, thinking, logic, mental discipline, science, math, organ... Read more
Your scores indicate that your brain hemispheres are balanced in the way they work. Neither is dominant. You are equally strong in in reason, thinking, logic, mental discipline, science, mat... Read more
Your scores indicate that you do not have a dominant brain hemisphere, but rather your hemispheres work in a balanced way. You are equally strong in reason, thinking, logic, mental disciplin... Read more
Take this test »
Recent Results
Tests others are taking