Brain Hemisphere Dominance Test
Their result for Brain Hemisphere Dominance Test ...
The Freethinking Artist
12 Left-Right and 0 LogicPride-ArtPride
Your scores indicate that you are right-hemisphere dominant in the way your brain works.
You are stronger in feelings, inspirations, creativity, art, spirituality, philosophy & mythology, spontenaiety, social skills, and fashion.
You are weaker in reason, thinking, logic, mental discipline, science, math, organization, computer skills, trivia, and puzzles.
Also you are apparently a freethinker, since your value system does not assign greater value to persons who have a dominant left brain or those who have a dominant right brain. (If you're interested in achieving greater balance in your life, listen more to what your left brain hemisphere has to say.)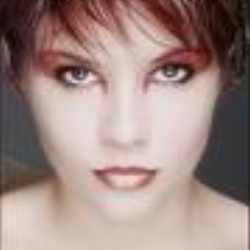 Their Analysis
(Vertical line = Average)
They scored 12% on Left-Right, higher than 95% of your peers.

They scored 0% on Pride-Shame, higher than 83% of your peers.
All possible test results
Your scores indicate that you are right-hemisphere dominant in the way your brain works. You are stronger in feelings, inspirations, creativity, art, spirituality, philosophy & mythology... Read more
Your scores indicate that you are right-hemisphere dominant in the way your brain works. You are stronger in feelings, inspirations, creativity, art, spirituality, philosophy & mythology... Read more
Your scores indicate that you are left-hemisphere dominant in the way your brain works. You are stronger in reason, thinking, logic, mental discipline, science, math, organization, computer ... Read more
Your scores indicate that you are left-hemisphere dominant in the way your brain works. You are stronger in reason, thinking, logic, mental discipline, science, math, organization, computer ... Read more
Your scores indicate that you are right-hemisphere dominant in the way your brain works. You are stronger in feelings, inspirations, creativity, art, spirituality, philosophy & mythology... Read more
Your scores indicate that you are left-hemisphere dominant in the way your brain works. You are stronger in reason, thinking, logic, mental discipline, science, math, organization, computer ... Read more
Your scores indicate that your brain is balanced in the way it works. Neither hemisphere dominates. You are equally strong in reason, thinking, logic, mental discipline, science, math, organ... Read more
Your scores indicate that your brain hemispheres are balanced in the way they work. Neither is dominant. You are equally strong in in reason, thinking, logic, mental discipline, science, mat... Read more
Your scores indicate that you do not have a dominant brain hemisphere, but rather your hemispheres work in a balanced way. You are equally strong in reason, thinking, logic, mental disciplin... Read more
Take this test »
Recent Results
Tests others are taking