The Dragonball Z Test
Their result for The Dragonball Z Test ...
Super Saiyan
You scored 94 favoritism!
You have the experience, you are a TRUE saiyan that would make Vegeta proud. You take challenges head on in the DBZ world. Your motto is "Welcome to the end of your life, and I promise it's going to hurt". You know who to depend on in a crisis and have a solid favorite in mind. You are that of which legends are made from. A true Saiyan warrior.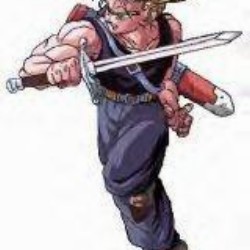 Their Analysis
(Vertical line = Average)
They scored 94% on favoritism, higher than 100% of your peers.
All possible test results
You obviously have no clue who to depend on as your savior. You barely can call yourself a Saiyan. Maybe you should go back to some episodes and finalize a favorite or a solid character choice. Read more
You are above average to the common underclass Saiyans. You come through in the clutch in deciding who your savior would be in a time of need or when action must be taken place. You rank above the low... Read more
You have the experience, you are a TRUE saiyan that would make Vegeta proud. You take challenges head on in the DBZ world. Your motto is "Welcome to the end of your life, and I promise it's going to h... Read more
Take this test »