The Are you Dateable Test
Their result for The Are you Dateable Test ...
Almost Dateable
Congratulations! You scored ###!
You are almost there! You know how to treat your date right and you know what a relationship needs to make it last! You have the necessary sensitivity and compassion to make a relationship work. If you are willing to put forth just a little more time and effort, you will really have what it takes to be The Perfect Date.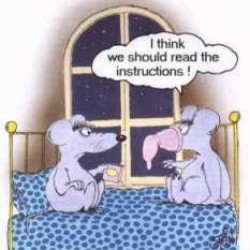 Their Analysis
(Vertical line = Average)
They scored 75% on datepoints, higher than 26% of your peers.
All possible test results
You like your life the way it is. You may think that you want a girl/boyfriend but maybe now is not the right time for a serious relationship. If you are still determined to become date-able, perhap... Read more
You've worked on your sensitivity and compassion and are probably a pretty good person. You're also probably a lot of fun to be around. But as far as date-ability goes, maybe you're just not ready f... Read more
You are almost there! You know how to treat your date right and you know what a relationship needs to make it last! You have the necessary sensitivity and compassion to make a relationship work. If... Read more
You truly are the perfect date! You have sensitivity, compassion, and thoughtfulness for your love interest. You have a genuine sincerity that makes you all the more attractive. You put lots of ext... Read more
Take this test »
Recent Results
Tests others are taking