The Magical, Mystical World Test
Their result for The Magical, Mystical World Test ...
Ooh, pretty aura!
You scored 64 %Magical Outlook!
When it comes to living a magical life, you'll try anything once, maybe twice. If it doesn't work, you'll shrug and figure you got the accent wrong or something, 'cause you're pretty convinced of the existence of the supernatural. Either that, or you are a serious hard-core fantasy addict. If the latter is the case, my I recommend Charles De Lint?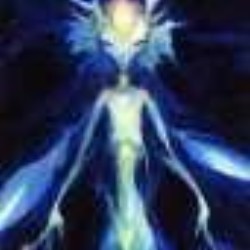 Their Analysis
(Vertical line = Average)
They scored 64% on Magical Outlook, higher than 49% of your peers.
All possible test results
If you scored in this range, you probably don't believe in anything you can't beat over the head and drag away to your lab. The rest of us pity you for your tragically unmagical life. Read more
Chances are excellent that if you scored here, the only magic you ask of life comes from the Judeo/Christian/Islamic God. More power to you! Miracles make the world go round! Read more
You're hip to the whole spirit thing, got an angel for a co-pilot, and you thought LOTR rocked--but you don't necessarily want to shake hands with the things that go bump in the night. You probably ow... Read more
When it comes to living a magical life, you'll try anything once, maybe twice. If it doesn't work, you'll shrug and figure you got the accent wrong or something, 'cause you're pretty convinced of the ... Read more
Unless I messed up the scoring, the only way you got this score is that you seriously live a magical life--as a way of life--and yearn for even more. I wish you blessings on your path, and thank you f... Read more
Take this test »